I created two more pages in my new journal last week. I still call it my new journal...although I have made a few pages in it already....so it is not so new any more, huh? I always give my journals a name or a theme. This way it is easier to keep them apart, also with filing my pictures of the pages on Flickr and on my harddisk. I decided to name this journal: DbD&Me. Complicated? Not at all! It is a Ranger journal, by Dyan Reaveley as you might know by now. So this journal is 'Designed By Dyan & Me' ! A sort of collaboration..(lol)...
The first page is this one:
I made the background with one color of Dylusions sprayink..yes, the blue one...duh..
The light layer was created by spraying some ink on a craftsheet, picking it up with a baby whipe and spreading it over the page. The dark layer on top was sprayed directly on the page, through a stencil.
The green squares were first bleached with water and then colored with the green sprayink.
Some paintsplashes and stamps on top before I added my collage.
The word 'happiness' is made with alphabetstickers, the rest is stamped.
My second page this week: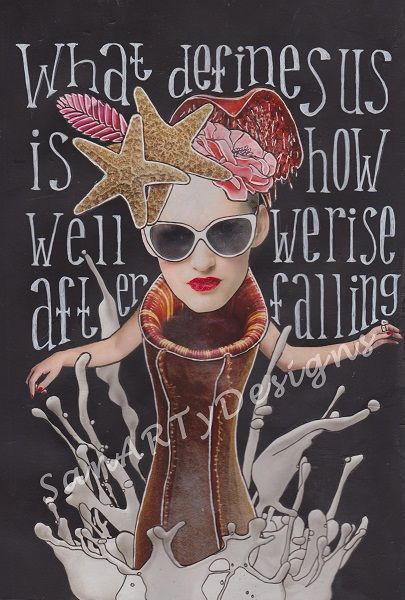 I painted the background black with acrylic paint and put my collage on top. The white 'milk splash' at the bottom is also cut out from a magazine. It required a lot of patience cutting it out, but I'm very happy with the result!
I'm working on a new page right now and I filmed a big part of it...so hopefully my next blogpost will have a new video for you! Stay tuned!
TFL!
Sandra