Yesterday I finished the last pages in my Pixiedust Journal.
These pages: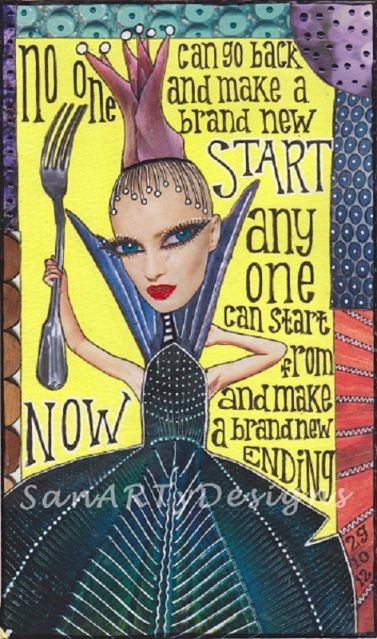 Two small flaps were left over to fill with collages...but I managed to squeeze in some images.
Of course I made a video for you in which you can see a flip through the completed journal:
If you would like to see detailed pictures of all the pages in this journal, please click
HERE
.
So, it is time to start a new journal now! Normally I bind my own journals, like the one above. But since my favorite size to work on is A4 (8,5x11 inch) and I wanted to try something new, I ordered this one:
I have heard so many good things about this journal already and now it is on its way to me! Can't wait to start working in it!
TFL!
Sandra