I'm so happy with my new journal! Finally back to A4 instead of A5 and all the sizes in between...Now I realized I have missed it so much!
I felt like playing with something else than acrylic paint or sprayinks so I grabbed my Neocolors this time.
I also collaged some pieces of pages from a children's book (great font!). The final layer was done with my new background stamps..which I had in my stash since spring...oops...and my new embossing powder.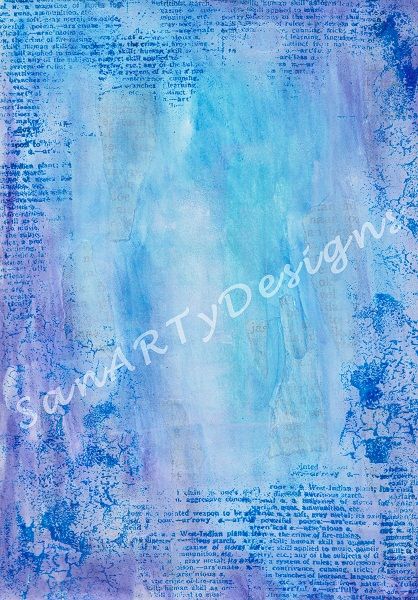 A few days ago I was digging through my digital scrapbooking files and bumped into this kit:
Wonderland my blue from Ptite Souris.
I loved the little Madhatter in this kit, so I printed him and glued him on my page:
I also love this quote from Albus Dumbledore from the Harry Potter books so I added it to my page too.
It turned out completely different than my 'normal collage style' but I love it so much. I will definitely use my digital scrapbooking kits more on my pages and I think my collection of embossingpowders will grow in the next few months....although I hate the mess caused with all those shiny powders....(lol)..
TFL!
Sandra