Last week I was completely inspired by
Julie Balzer's blogpost for Art Journal Every Day.
She wrote about cutting your own stencils. Not that I hadn't heard about this before, the idea wasn't new to me, but her blogpost just came at the right moment. I was a bit bored by the stencils I had and there was simply no budget to buy some new ones. So I started googling for some nice patterns. I made two stencils, one with several paintsplashes and one with a spiderweb. I simply printed the images on some printerpaper, traced these on a plastic sheet and cut the images. (Ok, the cutting needed a lot of patience...)
I made a video in which you see me creating this background with my new paintsplash stencil and some Dylusions sprayinks:
Of course, I added a collage to my background!
This is the final page: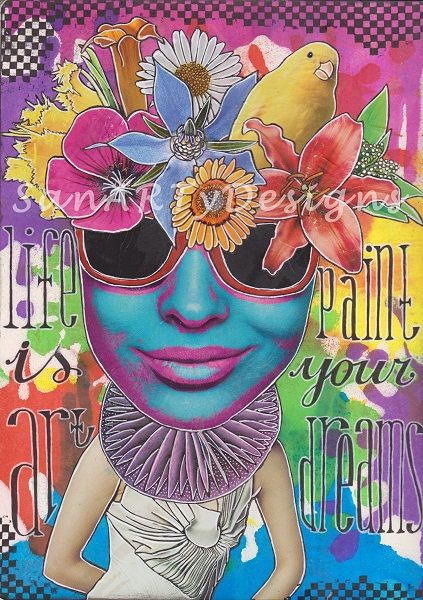 And here is the video:
In case you are wondering, after seeing the video, how the different stages look (I mean the steps after collage, after the black marker, the white marker and the journaling.) I will show the the pictures here too:
The collage glued on the background: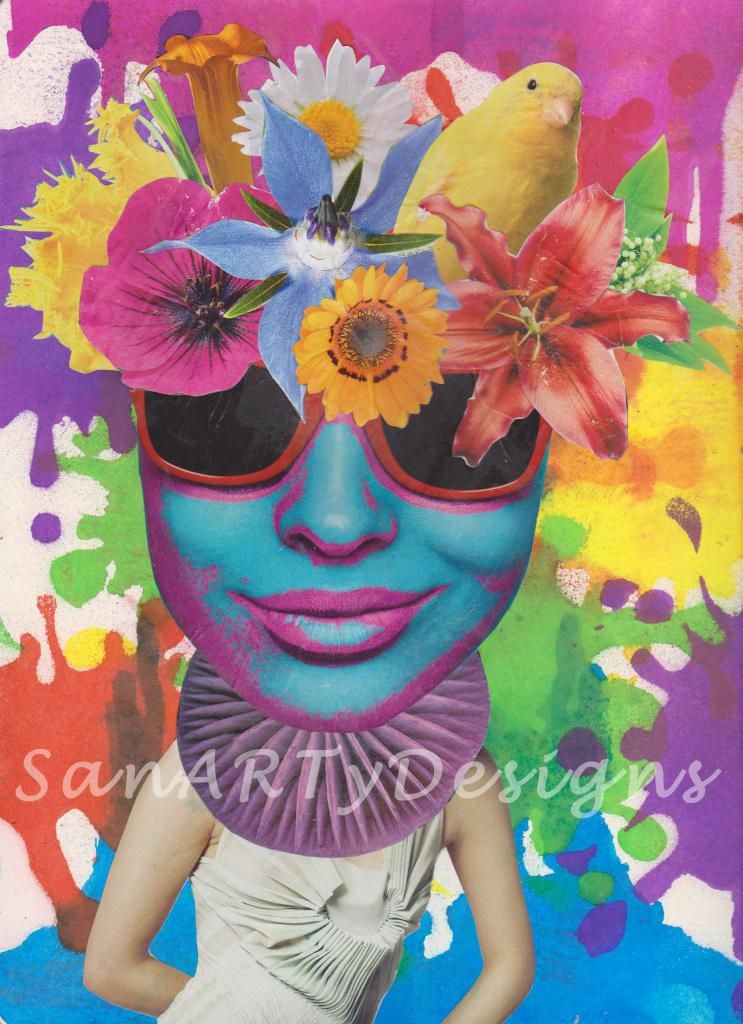 The page after doodling with only a black marker (Faber Castell Pitt Pen small point):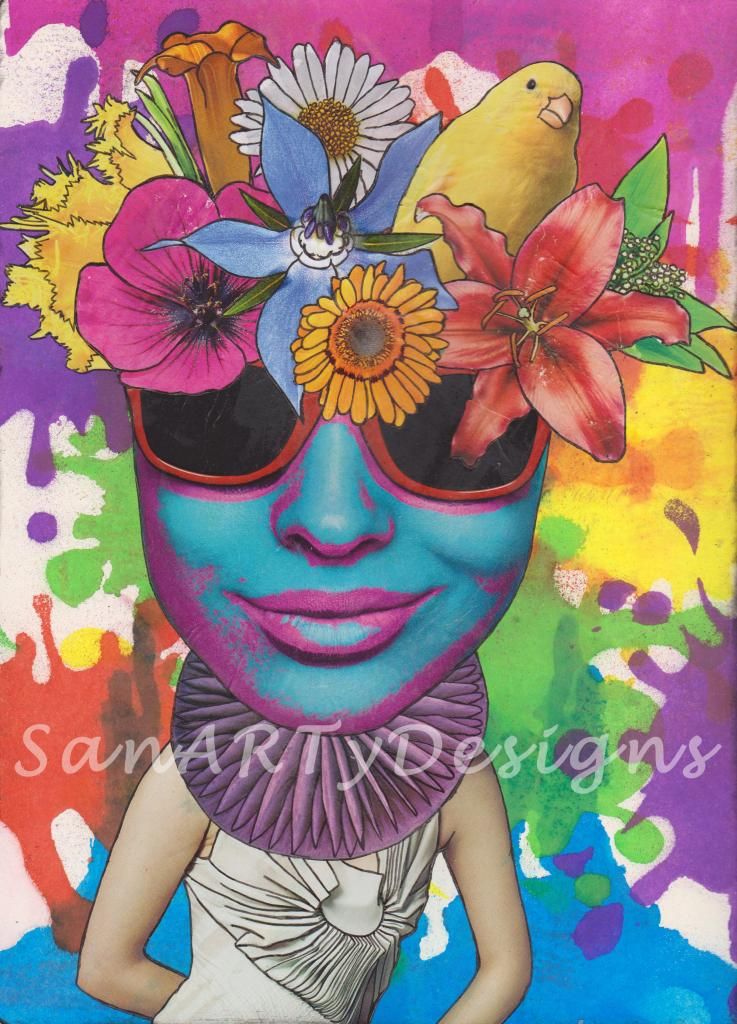 The page after using a white opaque marker:
And again, the finished page with the journaling and some checkerboard squares added: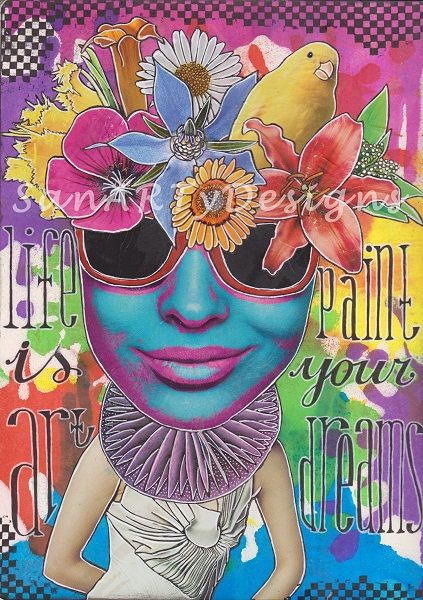 Of course, there are so many possibilities with my paintsplash stencil. I'm sure you will be seeing more of it in the near future!
TFL!
Sandra