I have completely fallen in love with 'Me', in Dutch 'Ikke'...my alter ego. (Is that the right word in English??!)
Three new pages: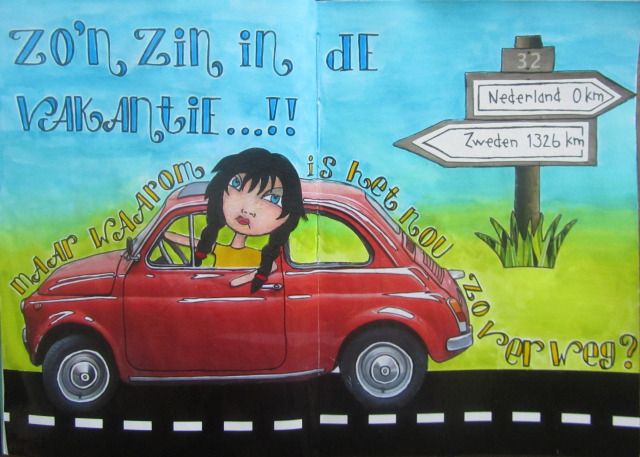 All background are colored with my Twinkling H2O's....I love them!!
The journaling is done with a Faber Castell Pitt Pen and Sakura glaze pens.
The road of the second page is plastic tape with a road-design.
The images are magazine cutouts combined with my own designs.
TFL!
Sandra