I felt like doing another SheArt girl the last two days. It has been a while since I made some girls and I made them all on canvas. (Better: I sold them all too!!!) This time I made one, completely for myself, in my big art journal.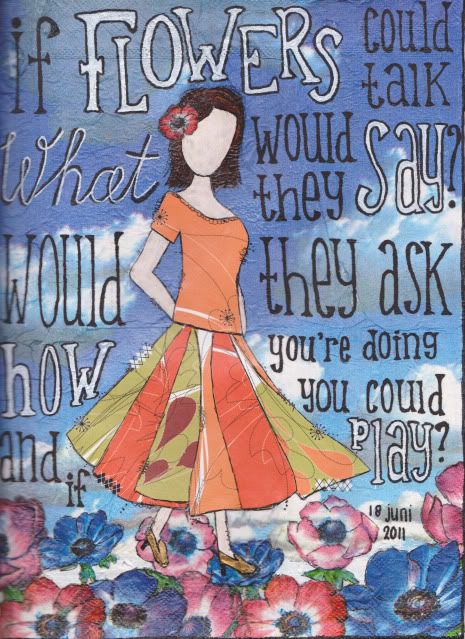 The background with the blue sky is a paper napkin, the second layer with the flowers too.
The girl, especially her pose, is inspired by
Julie Nutting.
You should really take a look at her blog. She makes beautiful girls, even more beautiful than the SheArt girls from Christy Tomlinson ! (Sorry, Christy..). I used a piece of old scrapbookpaper to create her skirt and shirt.
I'm not very happy about how her legs turned out but I'm ok with that.
TFL!
Sandra