...by which the future invades our lives.
I thought this quote would fit very well on my page.
For this page I was inspired by
Kate Crane
. I sprayed my background with colorwash and added details with acrylic paint. The image is a stamp from Stampotique, which I enlarged, printed and traced around the contours with my Microns pens. I filled in the detailed lines myself. I colored the image with distress ink, made a hole in my page and glued the image behind the page. I finished it with Sharpies.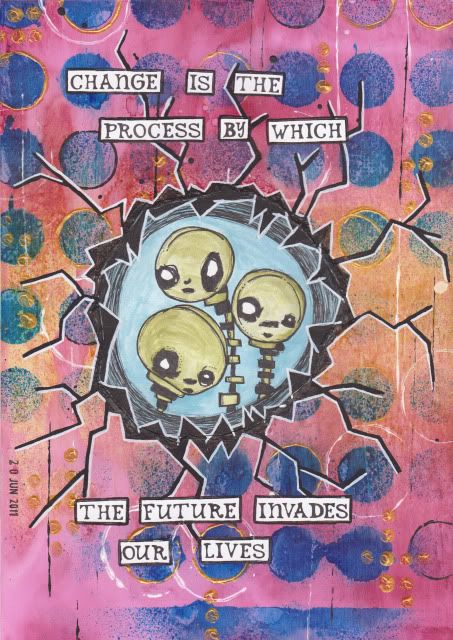 TFL!
Sandra