...untill being strong is the only choice you have.
Great quote, huh? I can't remember where I picked it up on the internet. I believe it was a stamp from Donna Downey, but I'm not 100% sure....sorry....
Anyway, it fit perfectly on my newest page in my Pixiedust journal: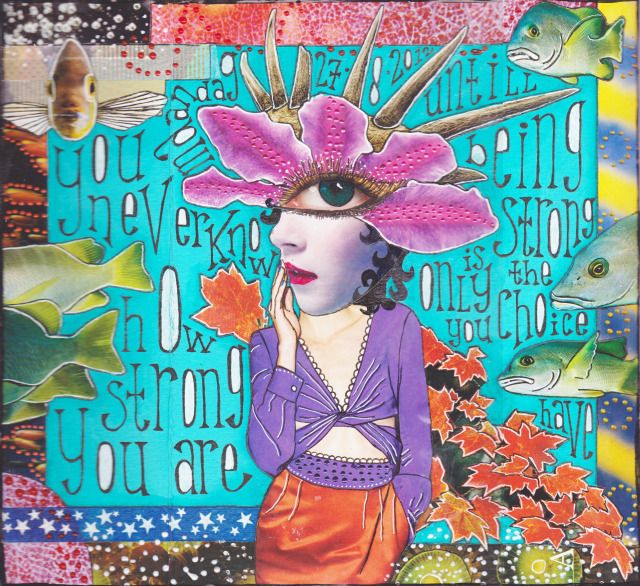 TFL!
Sandra