A few months ago I started a new collage journal. This time not a handmade one, but an old brochure of the clothingbrand Only..the autumn-winter issue of 2010 to be exact.
I removed the staples and bound the pages again with a small ribbon. Each page in the brochure has a black background with a colored 'splash' and a sporty woman. Like this for example:
I themed this journal 'Random Collage' because I planned to collage all sorts of magazine cutouts, adding paint, rubons, Neocolors, markers and more... Hm, just like I always do...Oh well, it has to have a name, right?
The first page had a light blue background, a black splash and no sporty woman. So I added a woman...and more...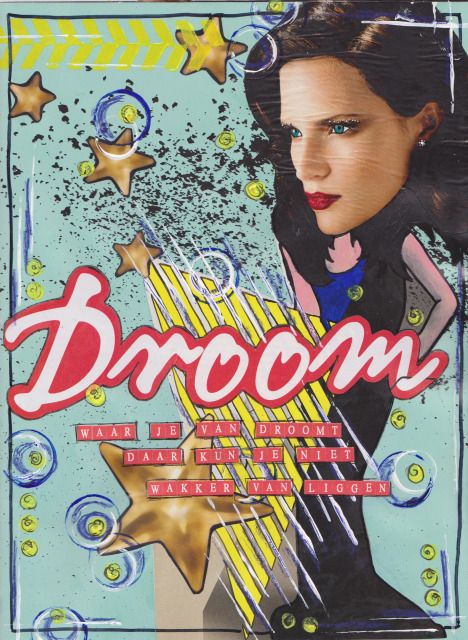 For this spread I changed the woman that was already in the picture and added a second woman...and more...:
I did the same with this spread and added some rubons too:
TFL!
Sandra