Of course, after finishing my latest collage I wanted to make a journal with it.
This journal has 48 pages of white 200grams sketchbook paper. Each signature has an extra page in one of the colors of the rainbow.
The size is A5 (which means appr. 21x15cm) and bound with a coptic stitch, with black waxed thread.
The covers are made of thick chipboard, covered with a print of my collage 'Always Wonder'. The prints are sealed with a layer of ModPodge.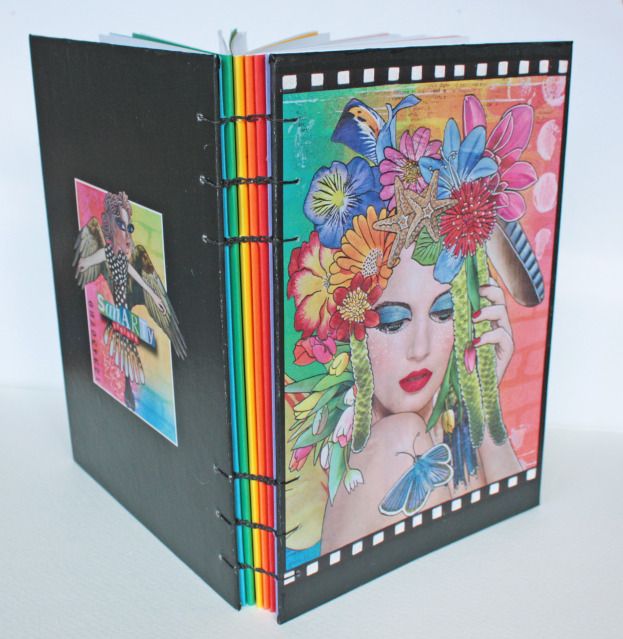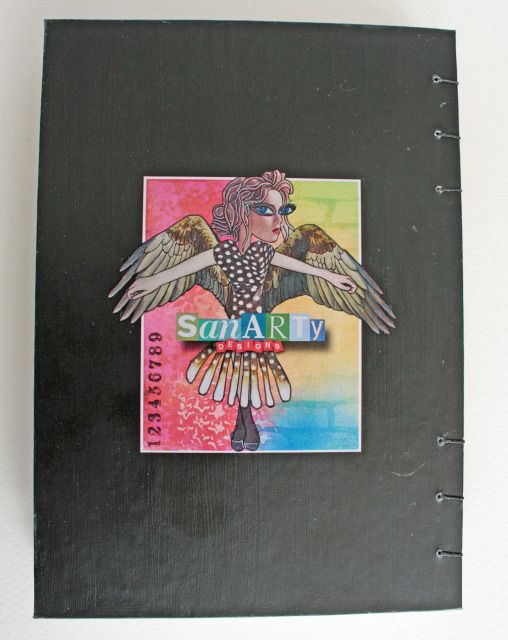 TFL!
Sandra